so i was fortunate enough to take a few days off prior to the holidays for my birthday. what to do, what to do...?
well duh! fish!
i hit up san leandro for the first two days for a total of zip, zero, zilch...nada! not even a hit for the first day and a half. weird cuz that's normally a decent spot to just chill and pass the time.
as i was about to pack it up for the day i was able to snag this lil guy:
so the third day i hit up the beaches. walked through sunset, la selva and manresa. quite a bit of walkin and casting for a total of 1 baby:
conditions seemed right, but not much action: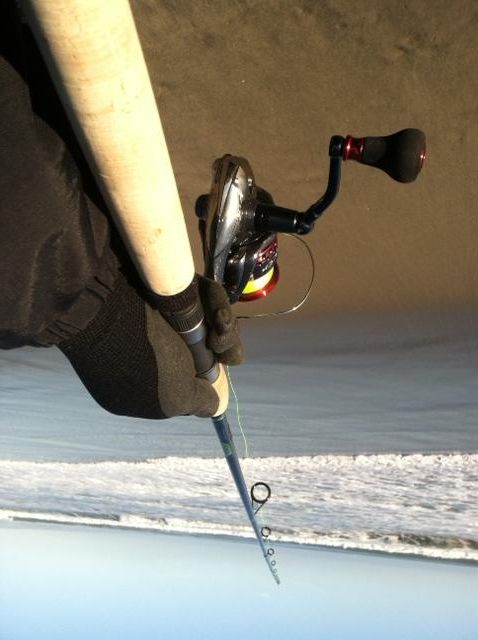 however, this was my first surf perch on this rod EVER! so i was a bit stoked.
after a rough morning walking the beaches...or as rough as that could be while looking at some beautiful seascapes. haha i decided to hit up the santa cruz wharf. not much action there again. started fishing fairly deep without much luck, so i packed up and headed over to the shore. fished there for about 30-45 minutes and got a huge hit that didn't stick. not sure what that was, but man did i want to find out! haven't had a hit like that so close to the shore in a LONG time. :( anyhow, after a few minutes of nothing after that hit i went back to deeper water. again, not much action.
fourth day i decided to hit up capitola pier from early morning on: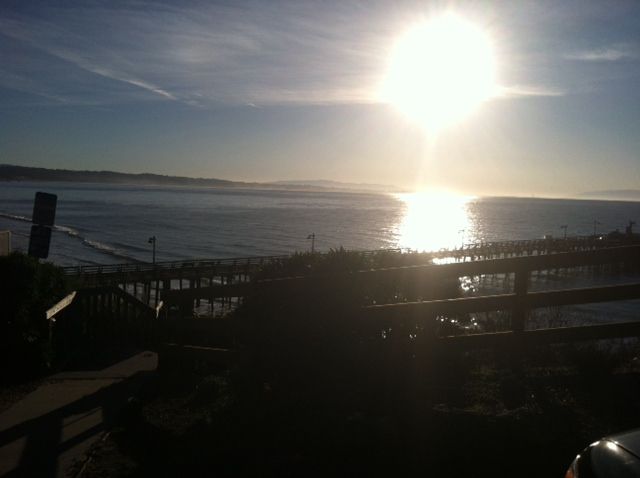 again, began at the shore since the last time i was at capitola pier i was able to score a decent sized perch: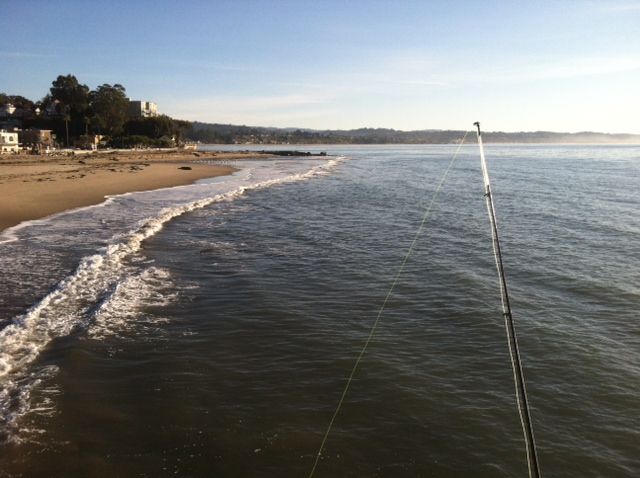 not much action at all so i kept moving into deeper water.
first fish of the day: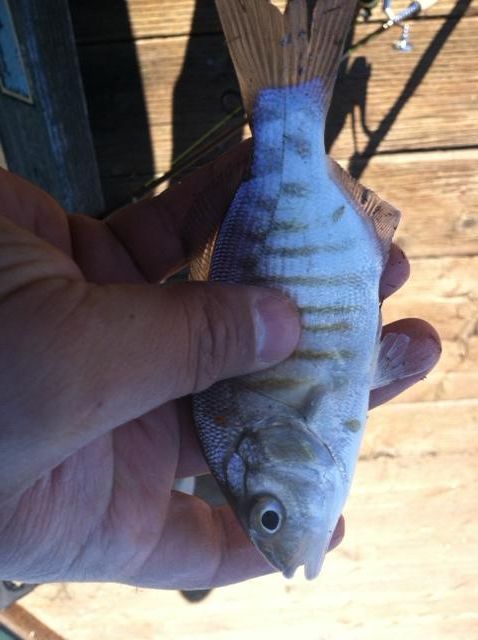 what a whopper, huh!? thrown back but snagged up by a darn bird as it was swimming down. :(
second fish of the day. another whopper thrown back, but this one survived the birds: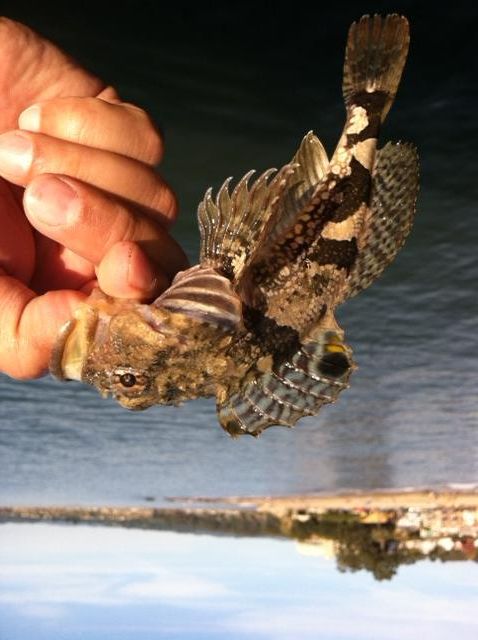 Third fish of the day:
was able to cast somewhat near some kelp on the north side of the pier (long cast) and found this guy. was a decent sized king fish although the pic doesn't really show it. snagged another king after that guy, but was smaller. no pic.
after a while of no hits i decided to hit up the rocks.
it was my first time trying the rocks and had to cross the little creek outlet from the beach so i got my jeans, shoes and socks all wet. hardcore! haha
first cast in: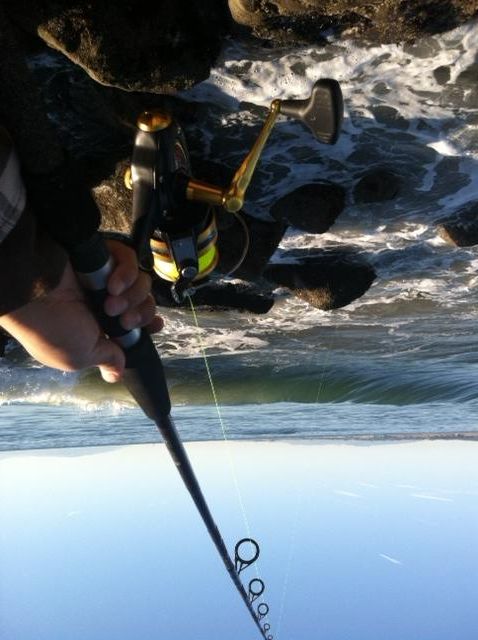 the bath was well worth it! almost immediately i got a good hit and found this guy at the other end:
another cast and this guys was produced: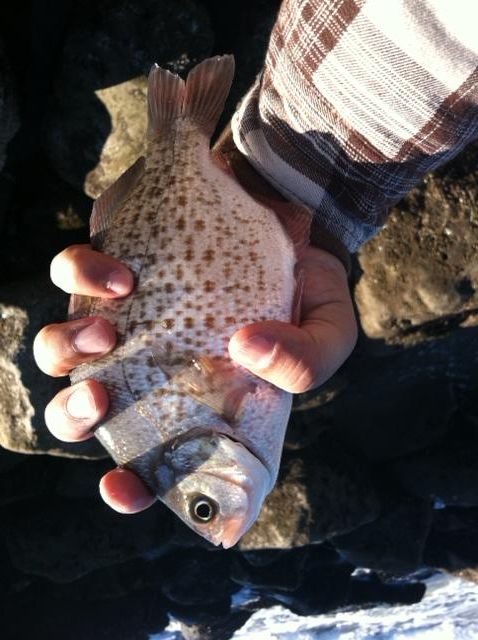 got a few other lil guys and then a really nice hit! unfortunately it got snagged on something underwater and i was not able to see what was on the hook. after playing the line for a bit i was able to break free, but no fish. it was getting a bit late and cold since i was all wet, so i decided to start packing it up.
not a bad way to spend a few days off, huh?
ready for the next outing!
fnf