Hi all,
It had been a long time since I've gotten a chance to go fishing. I sold both my reels to Anthony( The Gray Elephant ) so equipped with 4 lbs vanish on a tiny 5'0 shakesphere spinning combo kit a have around the house for my nephew i decided to go hit the ponds. I got there at about 1:00pm and left at 4:30pm. Things started off really slow for me. I got a bite at about 2:30 on the first pond spill way but failed to set the hook. I had a 6' senko weightless in green pumkin/brown, a combo color worm. Anyway, i continued to fish that area and didn't manage to get another bite. Fished to the second pond as i made my way to the spill way and nothing. On my second cast over on the 2nd spill way I got a hit. At this point i had gotten rid of the senko and had gone with a zoom finesse worm set up on a drop shot rigged at about 15 inches from the bottom. Anyway here are 2 pics of that first fish. I think it was probably around the 3 pound range. My digital scale was dead but i'll tell you this, on that set up this fish gave me a hell of a fight and i had to be real careful with drag in order not to loose it.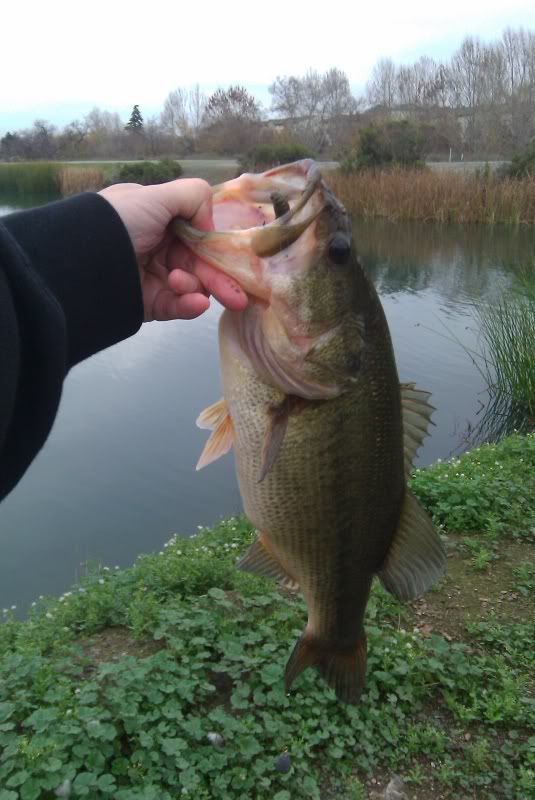 Continued to fished the spill way an about 10 minutes later got this guy...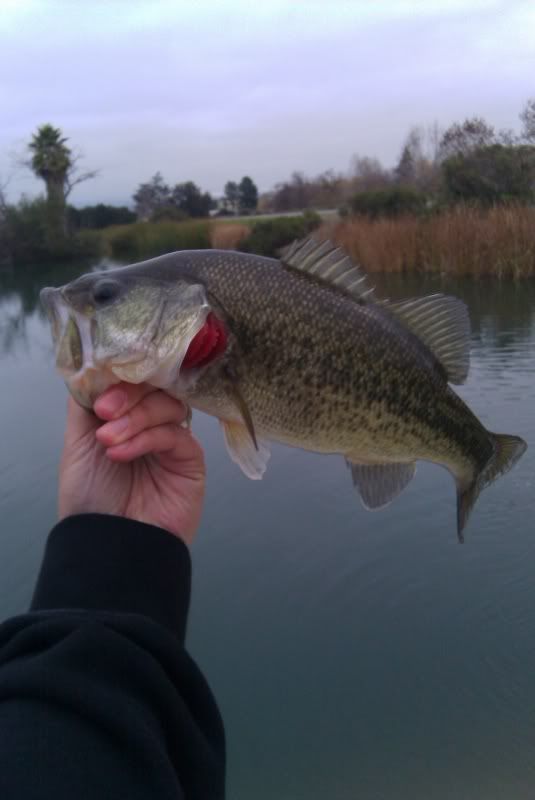 after under 10 cast i hit this guy....
I had a total of 3 fish landed and 2 bites missed by the time i called it quits. I'm really glad it turned out that way and after i got my technique dialed in i started to hit the fish pretty good.
Anyway, best of luck to all of you for the new year and I look forward a great year of fishing.
Anthony..if you read this..we need to go out....pm and we'll set something up...with the kids it's hard for me to get out but after saturday i definitely have the itch again.