Alright folks, time to generate a little new info exchange. Here's how it works:
Each weekend I'll post up two new competitors (baits) for consideration. Your job will be to "vote" for your favorite of the two and tell everyone why. Throw in a few tips on each and we'll all be better off.
There will be 16 baits total, single elimination tourney-style competition until we have an SJB champion bait for 2009. Before anyone goes nuts on me and yells about having different preferences depending on season, conditions, etc, just go with which ever of the two baits you have more overall confidence in, or which you'll fish in the widest range of conditions.
Rigging styles will be the subject of a future Death Match tourney, so try not to think too much about Texas vs. Carolina, etc in this round. We'll also compare various brands, styles, blade configurations, etc later on. For now, let's keep it as simple as possible.
Here we go, round 1 match 1, randomly selected competitors:
Jerkbaits VS Skirted Jigs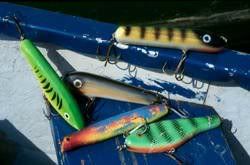 VS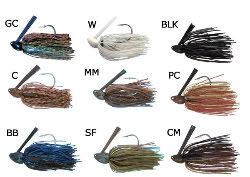 GO!