The last contest may not have provided much drama for fans of DEATH MATCH, as Plastic Worm toyed with Lipless Crankbait both physically and emotionally, and finally delivered a humiliating 12-0 victory.
However, just as how random pairings can sometimes create an obvious mismatch, they can also occasionally match up two heavy-weights in the first round. Next up are two baits who pre-tournament analysts listed as favorites to reach the DEATH MATCH final round, if only chance was on their sides. As things have played out, one of them will be going home early.
The next two randomly selected contestants are: Senko vs. Swimbait
VS.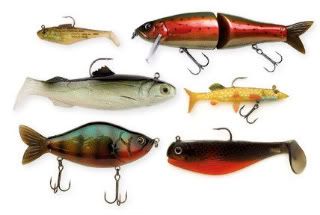 Vete!