Got off work nice and early so I grab the boat and headed north.. end up in Gilroy and on the water @ Coyote by 130pm.
Was a beautiful day on the water. Light breeze from time to time. Warm for most of the day as well. Mainly in the high 60's.
Water temps were 60 to 65 degree.
Fished with pumpkin seed senkos, spinner baits, and a Castiac swim bait.
Fished the creek area no bites.
Then moved out of that area and fish straight across from the boat launch area. Where there was a rocky area that led into dirt and got the skunk off my back for the 2008 season.
Got this on a pumpkin seed senko.
[highlight]1.5 #[/highlight]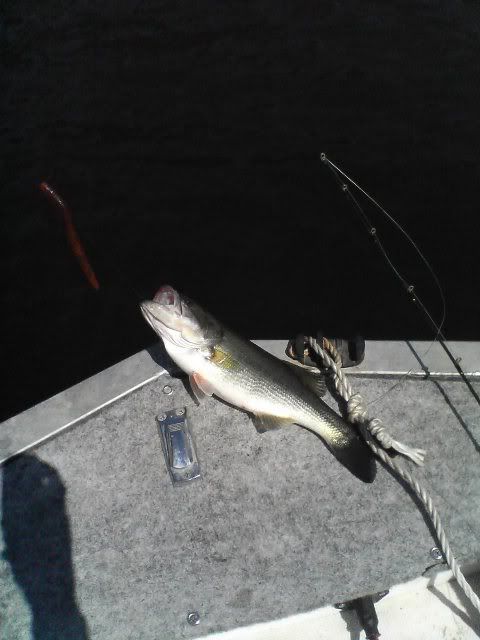 Got the next one on a pumpkin seed senko again..
[highlight]4.5 #[/highlight]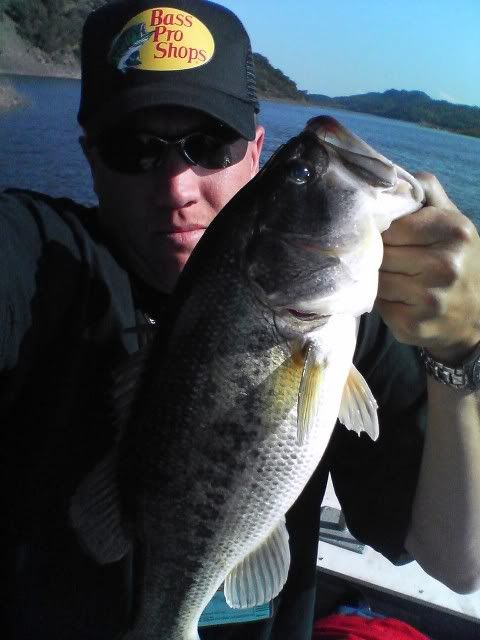 And the last one ate my senko and it was my last one too.. in that color..
So I dug around in my worm bag.. found a rootbeer colored with flake ..
And sure enough it worked...
[highlight]Got this 4# ...[/highlight]
The two bigger ones all had the red markings in the mouths as well so they much have been feed on "craws".
Overall great day .. Winds picked up a bit towards closing time. But nothing out of the norm.. great weather, warm water, = great fishing overall...
*Side Note*
There was also a 11 plus pounder caught on a plastic swim bait right at boat dock as well.