Got off work nice and early with hoped of a windless day... Not!
Off work early yes.. windless day no..
Fished the egdes near the entrance of the 2nd dam with no luck and the cove beyhond that.. lots of fish hold 5 to 10 ft of water.
Water temps were 61 to 63 all day.
Got my first one around 3ish
[highlight]3#12 ounces..[/highlight]
Got it on a green with gold flake 6 inch Bass pro "sticko" like a senkos but bass pro's version/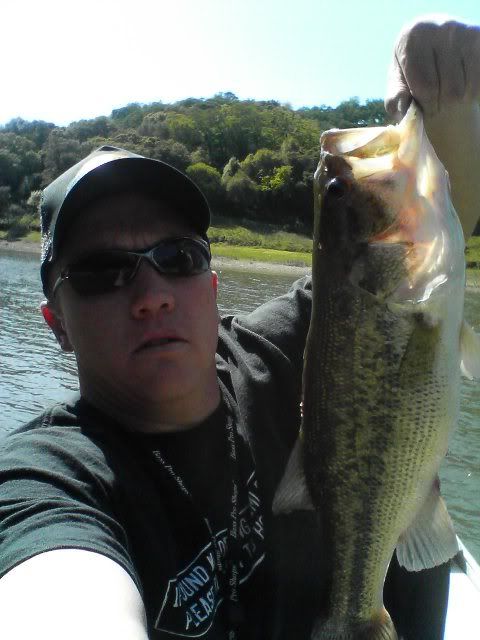 Then I switched to pumpkin with black flake and caught about 5 more all between 1.5 to 2 pounds or so...
Then my new personal best... [highlight]6 pounds 8 ounces[/highlight] on of all things a green top water frog in the weeds....
IT gobbled it too!!!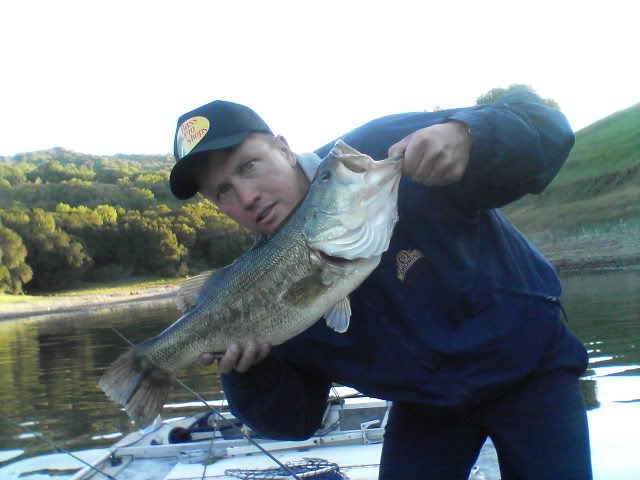 Then a packed it in cause it was almost 7 and time to get off the water ...
Great Day after all........