Did you all see this??
Now if that dont make you Drool
http://www.kcra.com/video/22925799/index.html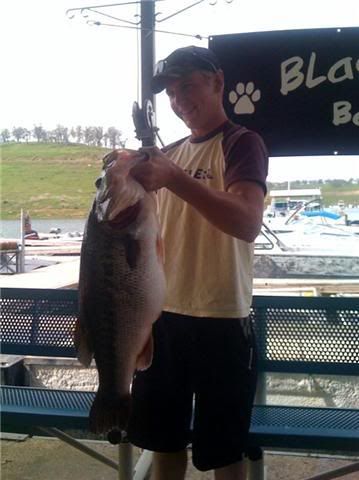 Is that at calero?


That bass could eat a 5lb bass !!!
no thats at a lake called new molones its near camanche lake, pardee lake and new hogan.
Saw that on Western, what a hoooooggggg... He caught that on a jig that was just sitting there, while he was tying another rod.. There is a surprise on the end of your line, there would also be $hit stains all over my boat carpet. He was the only one on the boat, in a tournament...

However he seemed like a younger guy and there is really nothing to shoot for after that. What you going to shoot for 19+, please!!

Set'Em Good
He had to take out the divider in the live well to get it back to the scales. He took home $1300.00 or so. Biggest fish and touney win.

I'm sure that will keep you fishing.
wow, that is a beautiful fish!