Well... Was looking at selling the 10' 6" St Croix to get a shorter version, but the season is here.
So... I decided to pair it up with a nice fishing mate instead!
And here it is.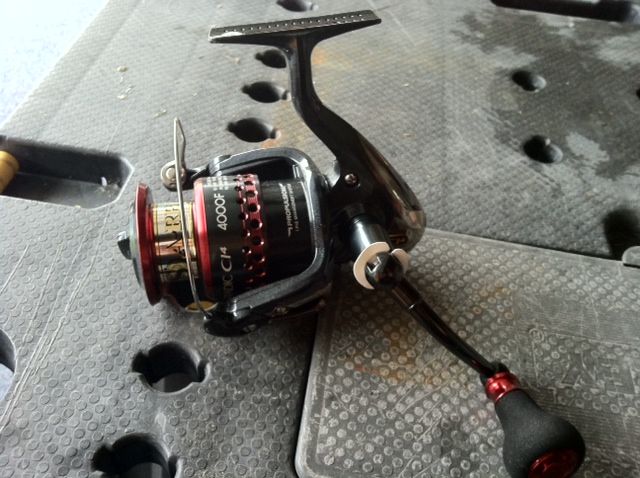 Got a smoking deal on it so I really didn't wanna pass it up. At first when I got it in the mail and opened it up I wasn't too impressed. Felt like any other 4000 I had. I normally get the Shimano FX4000 for all around work horses and honestly it felt the same. I though...maybe I'll return and just get a few lower end models. That was before I took it home, spooled it and mounted it on the rod.
Such a HUGE difference. Honestly almost seems cheap because it's so light. I might be scared to whip it and put it to use!?!? WE'll see about that soon.
Looks ok on the rod but I'm still thinking of updating the rod. If anyone is interested in a very lightly used 10' 6" St Croix steelhead/salmon rod let me know.
A couple more.
Sorry these two were upsidedown. Got lazy...
Can't wait to put them to good use!!! Hope the rain clears soon.
fnf