Sorry for the late report.
My wife is about to pop so I'm trying to fish close to home and within cell phone range in case I get the call. Anyhow, I get to Pinto around 7:30am and unload all my stuff. I started fishing the north end of the lake around the tullies for nada. I threw a variety of reaction baits and soft plastics with no success. I figure the bite is gonna be tough so I continue working close to the plethora of cover with a T-rigged senko. Finally around 2pm I pitch my senko into a shady patch of tullies and feel the slightest amount of pressure on the end of my line. Set the hook and fish on. Turns out to be a fat little 2.5lb LM. That was my last senko so I started pitching a fat ika and not 10 minutes later I land my second fish...just a few ounces smaller. It was time to call it a day but it felt so good to get into some fish. I had to scratch all day for them but it was worth it. Here's a pic to finish it up: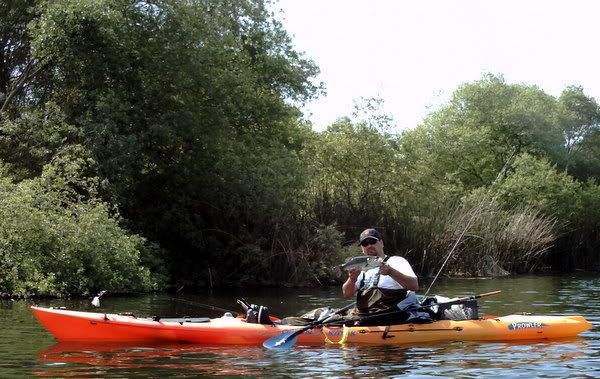 I'm headed back there tomorrow for what is probably my last fishing trip before the little one arrives. Wish me luck.
-TL