Whats the biggest fish u ever caught?
RIGHT HERE!!!!...13LBS!!!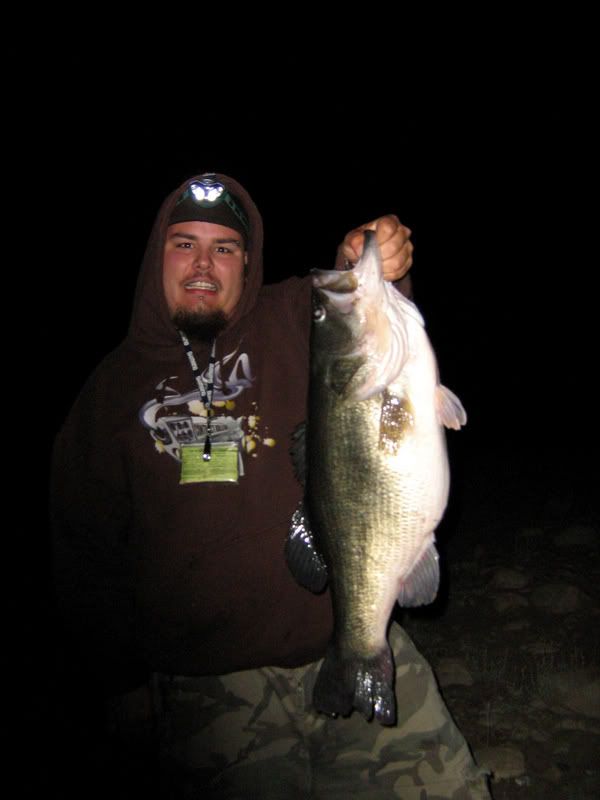 Jr
If we are talkin' about largemouth, it's safe to say I am 'challenged'. But when I was a kid growing up in Sacratomato, we'd catch stripers regularly in the 30-39 lb range. It was so common that we really didn't keep track. We didn't write down PB's or take pictures usually. No brag just fact. This was in the 70's. We would hit up legendary places like Garcia Bend, Brickyard and the Minnow Hole using cut sardines. Back then, we would eat 'em sashimi-style before it was the fashion. Wouldn't think of doing that today, even if we could catch fish that size now. Then I quit fishing for 30+ years until my daughter brought me back last year. Now a 3 pounder gives me a heart attack!!!
Largemouth 7lb 12oz and Striper 17lb 4oz.
7.5 Large out of Almaden Res
Estimated 50lb king salmon on the Kenai. I was with a guide fishing for silvers and hooked a few of these monsters. You can't take them out of the water if out of season. My guide estimated it about 50lbs. No pic, no weight
i've caught some pretty big lingcod and halibut with my granparents in AK when I was a little tyke, but don't remember any of the weights.
Cali fish- 15lb striper, 13.5lb largie.
Striped Marlin...Dunno how big it was but definitely over 100 pounds. It's like bringing in a Volkswagen.
THats The best pix by far Marone!! Mexico? Tell me its hangin in your Livingroom above the fireplace right...our your office!?
pretty sick fish...and pic!
Biggest Fish, Has to be The sturgeon General man, 82 lbs on a steel head out fit 15 lb test , in the bay between railroad bridge and dumbarton , bout 12 to 14 ft of water
the fish was awesome spooled me twice , jumped 3 4 5 times!!!!!!!!!!!!!
Awesome fight.....................
Striper Bass - 17 lbs south tower Golden Gate bridge
Mackinaw - 14lbs Lake Tahoe
Got a 75 dollar fine for the catch
LGmouth Bass 5.46 delta(had some biggies brake off all over the place)
Yeah buddy
60+ pound carp out of claro. I weighed it on a 50lb rapala scale and it showed 68lbs. I have a picture but dont know how to post it.
I'll come buy tonight Brother and post it for you. remind me, while we are cooking striper fish tacos. I'll post your PB bass too for you as well on the other topic.
Attachment:
Carpcut600.JPG
I hope you killed that thing. I caught one there that was 17lbs, I went crazy on it with a knife.